Your Healthy Home Starts Here
Professional Carpet Cleaning in San Diego, CA & Chula Vista, CA
Champion Chem-Dry
At Champion Chem-Dry, we help our San Diego neighbors keep their homes clean. Using only non-toxic, eco-friendly cleaning solutions, we offer the safest, most effective upholstery cleaning, rug cleaning and carpet cleaning services for homes and businesses in San Diego, Chula Vista, and National City. Our products are tough on stains but safe for kids and pets. Whether you're in need of a deep carpet cleaning after a spill or pet accident, a refresh for your upholstered furniture, or a gentle clean for your delicate area and oriental rugs, we've got you covered.
We know you have a lot of cleaning companies to choose from in the Chula Vista, CA area. That's why our cleaning pros strive to provide each of our customers with an outstanding cleaning experience. Thanks to our professionalism and attention to detail, we've turned our San Diego customers into longtime clients. As a locally owned and operated company, it means the world to us to provide our neighbors with quality services. We work hard each and every day to keep you satisfied and earn your trust. Our professionally-trained technicians are knowledgeable, friendly, and committed to giving you the best cleaning in San Diego, Chula Vista and National City.
What sets Chem-Dry apart from any other San Diego, CA carpet cleaner is our tested and proven hot water extraction method. Unlike a traditional steam clean, our process gets deep into the carpet fibers to eliminate carpet stains and odors while using significantly less water. This results in faster dry times and healthier indoor air. Every ingredient in our proprietary cleaning solution, The Natural®, is listed on the FDA's Generally Recognized as Safe list. The Natural® doesn't contain any soaps or harsh detergents and doesn't leave behind any sticky, dirt-attracting residue, meaning that your carpets and upholstery will stay cleaner for longer.
The soft surfaces in your home are prone to absorbing dirt, grime, and airborne allergens. Not only does this decrease your home's indoor air quality; it can also trigger allergies or make you sick. Having your carpets, rugs, and upholstered furniture cleaned regularly is the key to making sure that your home stays as clean and safe as possible for your loved ones. We stay up to date on the latest cleaning techniques for all kinds of fabrics and materials, to delicate silk rugs to sturdy upholstery. You can be sure that our technicians will take the extra time to analyze your carpet, rugs, and upholstery and develop the right cleaning solution for its specific needs. Our cleaning methods are safe and effective, and they're sure to keep your soft surfaces in top condition for years to come.
There's nothing quite like a Champion Chem-Dry clean to keep every area of your home looking and feeling its best. We'll always go the extra mile to meet your standards and exceed your expectations. Best of all, our range of services include a whole lot more than professional carpet, rug, and upholstery cleaning. Champion Chem-Dry also offers tile and grout cleaning, hardwood floor cleaning, stain and odor removal, commercial cleaning and more. We have the skills and experience to keep your whole home clean. From rug cleaning to grout cleaning to furniture cleaning, we are your one-stop-shop for all your cleaning in San Diego, CA and Chula Vista, CA!
Read on to learn more about the services we provide. Don't see the cleaning service you need? Give us a call! Our friendly customer care team will be happy to point you in the right direction.
A Deeper Clean for a Healthier Home
At Chem-Dry, our mission is to help people maintain a healthier household, and it all starts with clean carpets.
Our revolutionary Hot Carbonating Extraction cleaning process relies on the natural power of carbonation to penetrate deep into the fibers of carpet and lift dirt and grime to the surface where it is whisked away by our powerful extraction equipment.
At the heart of our Hot Carbonating Extraction cleaning process is a solution we call The Natural®. It's one of our Chem-Dry Green Certified products and is one of the purest carpet cleaning solutions available. The Natural contains no soapy detergents, fragrances, or phosphates.
Learn More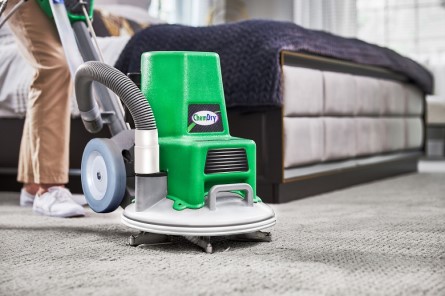 Our Services
Real Time
Booking
Available!